~ French Bistrot in Brixton Village ~
Hello Brixton
Following a successful 10 years in London as Champagne + Fromage we are now delighted to announce the relaunch of our Brixton Village location as Cheese+Fizz. As before, we're still serving up rustic fare and fizz the French way, whilst adding nibbles, mix and match tapas and still & sparkling wines to the menu.
"We are thrilled about the launch of Cheese + Fizz, a new funky and vibrant brand that reflects the look and feel of Brixton today. No doubt we will still offer our world-wide famous 'Cheese and Champagne Experience' but we are adding a great choice of tapas and wine directly imported from France. A great variety of products, for different prices and tastes…. all in a green and pink atmosphere, cosy but electric!"
Stefano Frigerio, Co-founder & Director of Cheese + Fizz.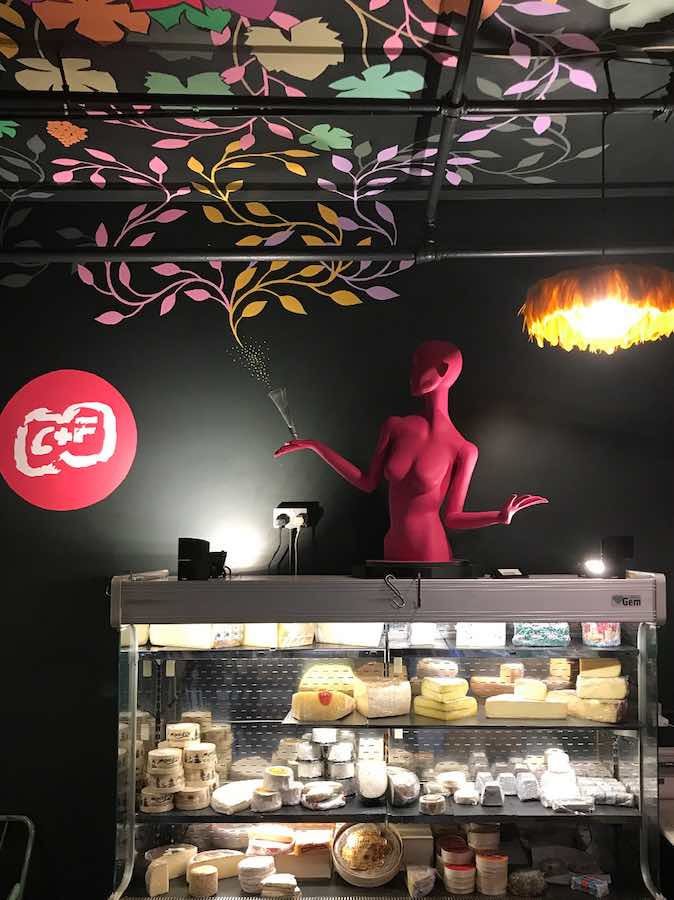 Enjoy Cheese+Fizz
If you're a lover of all things cheese, this really is the place for you – the menu includes a selection of baked cheeses, cheese boards, raclettes (plain, with truffle, or with duck), fondue (new!) and more… all perfect for this time of year! French style tapas also feature on the menu, including tartines, pastas and a variety of both meat and vegetarian options.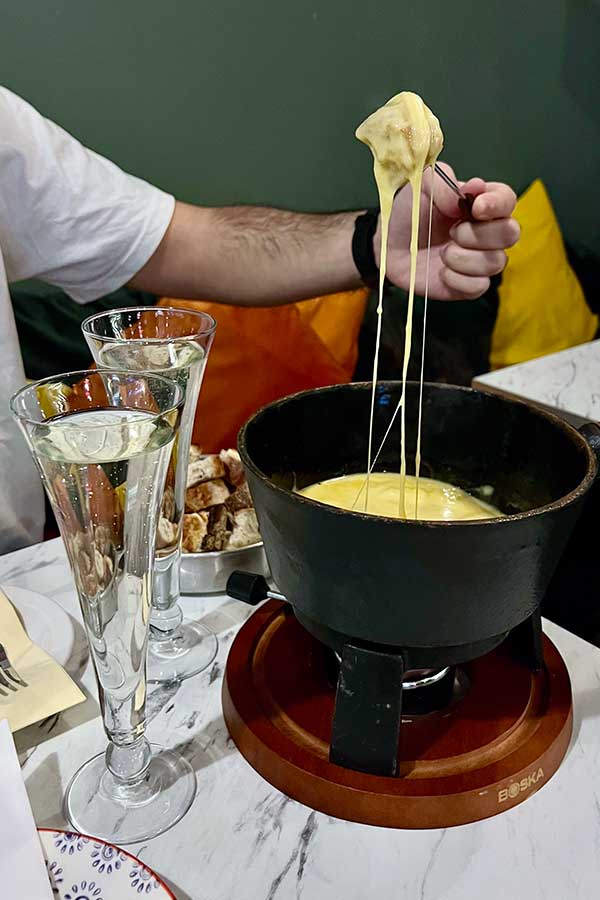 Love at first… sip
An unparalleled selection of over 50 Growers Champagne available by the glass or bottle, including some exclusives.
A fantastic portfolio of white, red and rose wines as well as a selection of local and international artisanal beers.
Feeling choosy? Why not try one of our great cocktails like the classic Aperol Spritz and Negroni or a champagne based cocktails?
Our location in Brixton
We're located in the most vibrant part of London – Brixton Village. Come down to the village to enjoy not only delicious Cheese and Fizz but also buzzing vibes, gigs, market shopping and much more besides.
Find us here
Unit 10-11, Brixton Village, London SW9 8PR – View map
Tel: 020 7095 8504
We are open
Monday: closed
Tuesday to Thursday: 17:00 – 22:00
Friday to Saturday: 11:00 – 23:00
Sunday: 11:00 – 17:00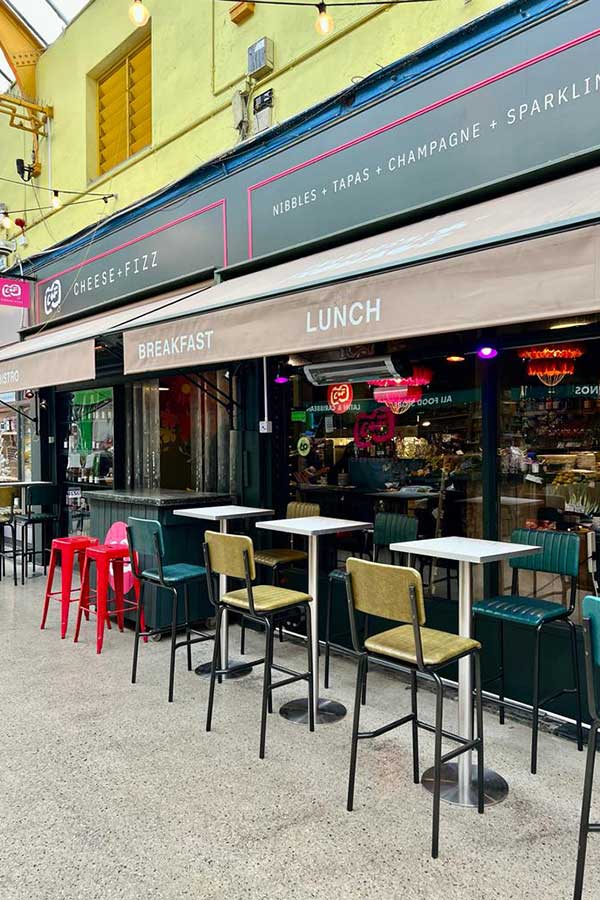 Follow us on socials